The Erstwhile Tyler Kyle is an adult horror comedy releasing in October, 2023. Pre-order the book from these online retailers. You can watch a book trailer here. Content Warnings listed here. Add the book to Goodreads. Or sign up for a free eARC (advance reader copy).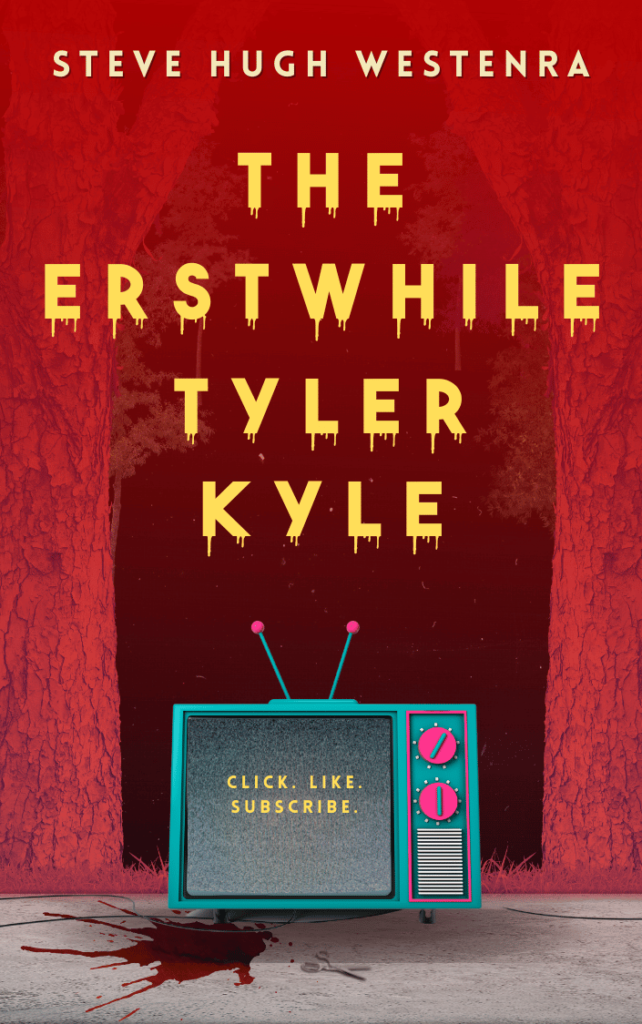 Tyler Kyle doesn't believe in monsters.

A washed-up thirty-year-old actor and reluctant cryptid investigator, Tyler is used to playing the Scully to his best friend Josh's Mulder on their stupidly popular YouTube channel. But when Tyler receives previously unseen footage of the B movie bombshell mother who abandoned him eighteen years ago—footage linked to an isolated island in the Canadian wilderness—the mystery is one conspiracy he's determined to investigate. The fact that following the scent gives Tyler an excuse to run away from the "straight" Josh, whom he drunkenly made out with, is just the cherry on the shit sundae.

But Echo Island isn't what it seems. Its eerily scenic veneer hides a twisted secret buried in its roots as a gay conversion camp, and as Tyler retraces his mother's footsteps, he discovers a supernatural connection between the residents and the island—one they seem to think Tyler and his mother share.
Even worse, the footage of Tyler's mom came from someone on the island–a stalker whose obsessive fascination with both Tyler and Josh is about to make Tyler wish he hadn't gone this one alone. Puppeteered by his stalker, searching for his mother, and debating whether it's possible to queerbait yourself, Tyler comes to realize that it doesn't matter so much whether you believe in monsters, if they believe in you.

THE ERSTWHILE TYLER KYLE is an adult horror comedy for fans of GHOST FILES, BUZZFEED UNSOLVED, and TWIN PEAKS.
Check out my Pinterest board for the book, or listen to my Spotify writing playlist.